Cadetia chionantha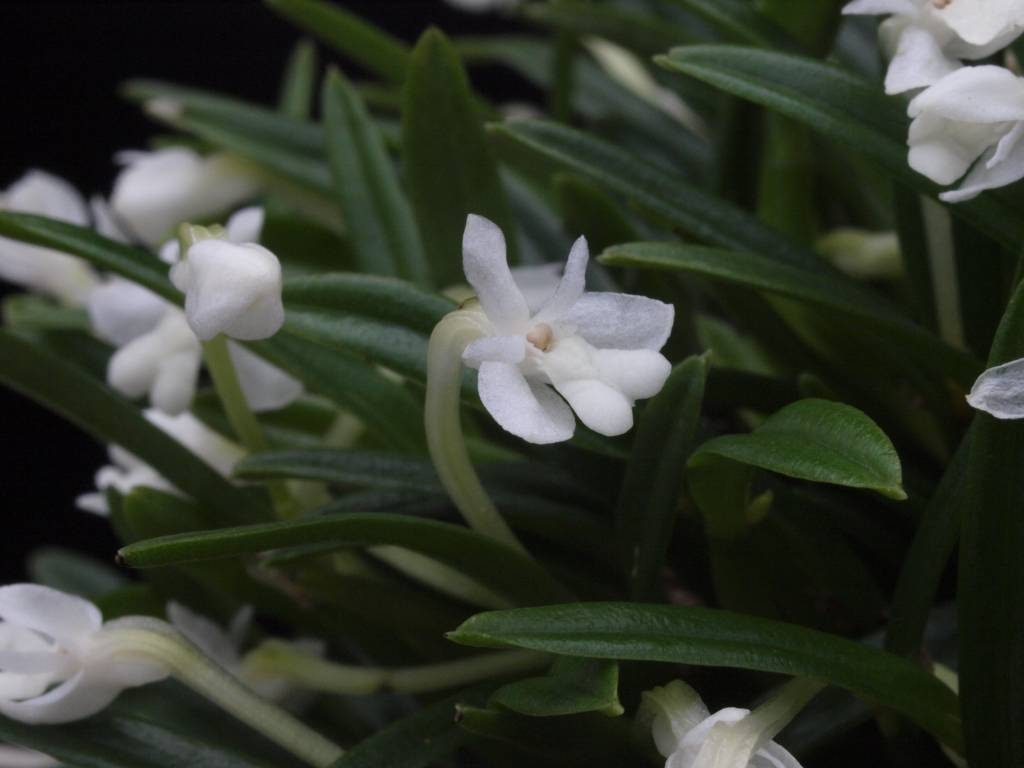 Cadetia chionantha is a charming miniature, epiphytic or lithophytic orchid found up to 3000 metres in Papua New Guinea.
It was first described by Rudolph Schlechter as Dendrobium chionanthum and, according to Andre Schuitemen in 'A Guide to Dendrobium of New Guinea,' this is now the correct name.
The pseudobulbs and leaves measure together about 5 cm. and the plant forms a vivid green clump decorated with crystalline-white flowers which appear all through the year with a boost in spring. It grows best in fine bark compost in cool conditions with high humidity and some shade and should never be allowed to dry out. It does not take kindly to splitting or repotting and then it needs to be handled with care. It is a constant delight to have in any collection.