Sophronitis coccinea v. grandiflora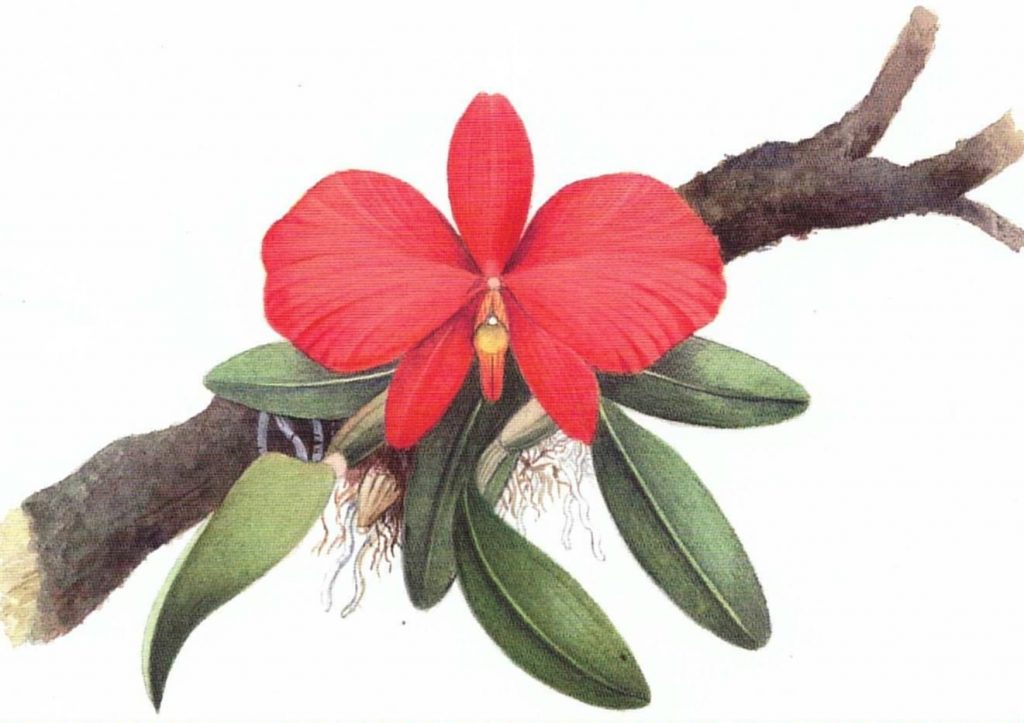 Sophronitis is one of the breathtaking delights in spring and to a smaller extent, autumn, in the high mountain elfin forest of Brazil. At about 1500 metres altitude in September and October these dwarf trees, many at eye level come alive with the scarlet flowers. (see photo). The conditions are cool, bright sun, windy and mists driven through the trees at dawn and dusk. Although the flowers are predominately scarlet, other colour forms are also found: orange lip, orange streaks on the petals, and the rarest and most highly prized, the bright butter-yellow known as var. flava.
Our stock is grown from seed collected in one particular area where the plants bear large flowers, often in pairs.
As the habitat suggests, the plants need cool, moist and well aerated conditions and they will flower in March and April lasting for some weeks.
Established young scarlet-flowered plants are available for £18 plus £5 for postage and packing.